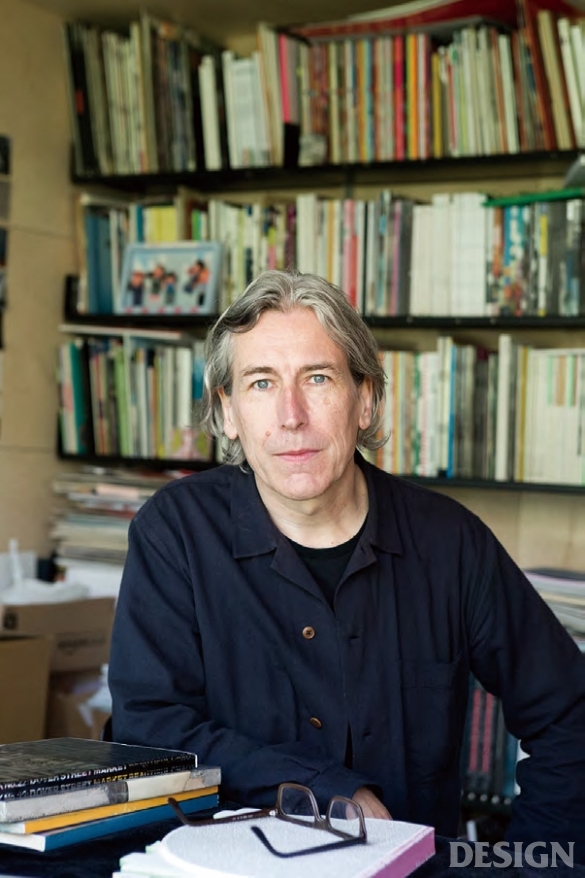 Creative director and publisher of the webzine magCulture Jeremy Leslie gives a pointed answer to industrial concerns that the print magazine is dead: "Wake up!"


In December 2015, an interesting bookstore opened in Clerkenwell, London called magCulture. It specializes in the sale of magazines and was launched by the webzine magCulture, the self-described "resource for everyone interested in editorial design." It was a historic moment for online magazine magculture.com, which has been reviewing magazines from around the world and supporting their creative activities since 2003. Later, it opened a store at 270 St John Street, where it carries more than 270 different magazines.

On top of the store's 270+ magazines in stock, magCulture also carries books on editorial design, with new items arriving on a daily basis. Sourcing rare old magazines and hosting monthly talks, where passionate designers have the opportunity to make their voices heard, this unique store embodies the present and future of the print magazine industry. At the heart of all this is Jeremy Leslie. With 25 years of experience in editorial design, Leslie is also a design consultant, columnist, lecturer, and the publisher of the webzine magCulture. According to this veteran of the print design industry, print magazines are basking in a golden age.

After studying graphic design at university in the 1980s, he worked as an art director at weeklies (Time Out) and monthlies (Blitz) as well as being responsible for the creative output and management of the design teams at award-winning magazines like Hot Air and Carlos. In keeping up with changes in the media industry, he has also helped develop iPad apps for clients such as Port and Frieze. The webzine magCulture, which is named after the book by the same name, started out as a stack of references for book design works and organized on an online blog. Greatly interested in the new media of communication both online and offline, Jeremy Leslie enjoys communicating on any creative content regardless of the medium, be it through print, the Internet, or something else. Leslie also plans offline events for readers and otherwise unknown art directors and editors, who for the most part only exist as names listed in alphabetical order in the credits section of magazines, to meet face to face.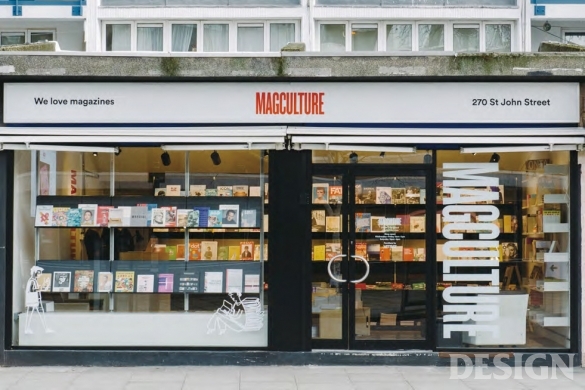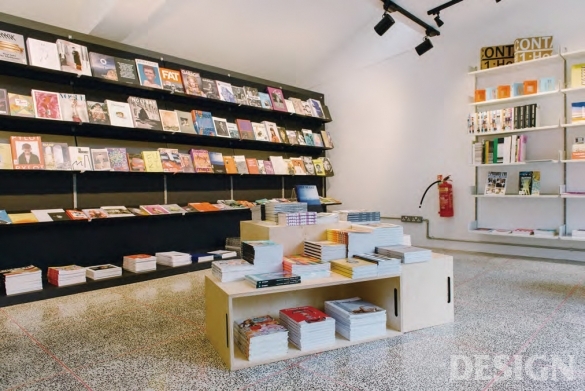 The magCulture store sells more than 270 magazines and even delivers them to customers around the world. So much more than just a bookstore, it is also a venue to host various events that are all focused on one thing: magazines.

Now in its fourth year, Printout is a bi-monthly event held in Shoreditch, London on the subject of independent magazines. It was co-organized by Steve Watson, publisher of Stack magazines—an independent magazine subscription service—and Jeremy Leslie. Normally, four speakers have the freedom to discuss whatever the theme of the event is about. It usually attracts anywhere from 70 to 100 people. Participation varies based on the subject of the evening, but it is encouraging to see a growing number of regulars attending Printout.

Since 2013, Leslie has also been director of another event for magazine publishers, the ModMag Conference, which provides a venue for industry insiders to examine key issues surrounding the creative industry and to look for answers from a realistic point of view. Renowned speakers in the past include the editor-in-chief of Monocle, Tyler Brûlé, the design director of Kinfolk magazine, Charlotte Heal, the art director of The Gentlewoman, Veronica Ditting, and the art director of Apartamento, Omar Sosa. The highlight of the 3rd annual ModMag Conference in October 2015 included talking to Scott Dadich, editor-in-chief of Wired magazine, via Google Hangouts video about the interaction of print and digital post-iPad apps. Given enough time, everything changes. Yet one unflinching truth is that anyone who wants to survive in the media industry will have to constantly be communicating with their readers.

That is why Jeremy Leslie does not waver from his principle of satisfying readers' expectations, whether that be online or offline. When questioned about concerns in the industry over the possible paradigm change from print to digital media, he prudently replies that change occurs in each and every era. For Leslie, he pays more attention to the positive that comes out of those who take risks through clever experimentation. Today, he sees a golden opportunity in discerning the true creativeness of a fast-changing media environment.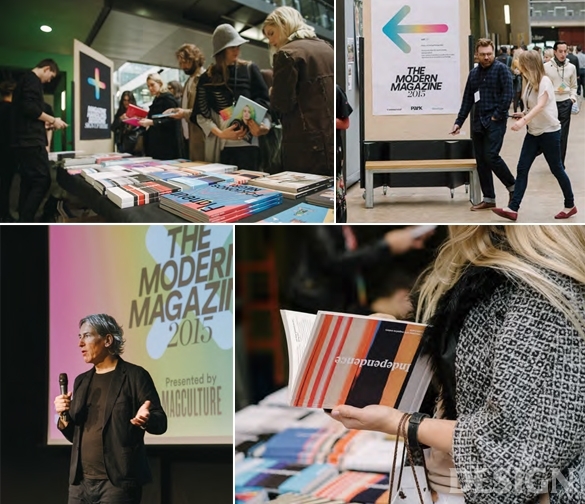 On October 29, 2015, the ModMag Conference held its third annual gathering in Saint Martins, London. Publishers, editors, and designers from all sorts of magazines—mainstream, independent, free, and digital—were invited as speakers to discuss challenges the magazine industry is facing today. It's also a festival of contemporary creative workers.


INTERVIEW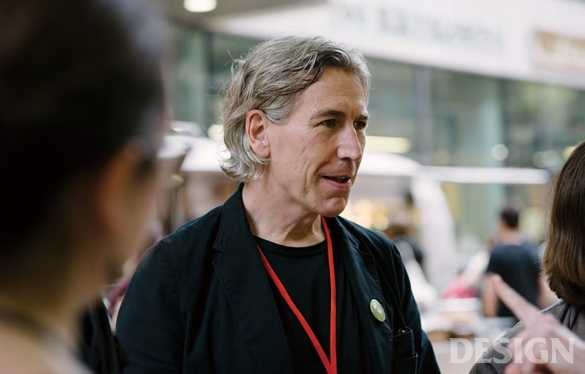 Jeremy Leslie was born in 1961. He is a creative director, designer, writer, and curator. Since 2003, he has been expressing his opinions on editorial design, industrial trends, and events through the webzine magCulture. He is also the author (or co-author) of four books, Issues: New Magazine Design (2001), magCulture: New Magazine Design (2003), The Modern Magazine: Visual Journalism in the Digital Era (2013) and Independence: Interviews with 12 Magazine Makers (2015), all of which contain interviews with independent magazine publishers. In addition, Jeremy Leslie is a member of the D&AD and Alliance Graphique International (AGI).
"Magazine editors and designers are becoming a single entity: visual journalists."

Congratulations on the opening of magCulture's offline store. What are you currently working on?
On the design side, I'm continuing my work as creative director at Maison Moderne in Luxembourg as well as with some consultancy clients in London. I've also started a monthly event at the shop. Every month, "magCulture Meets" introduces an editor who talks about some new issue of their magazine. So far we've had editors from MacGuffin and The Idler speak, and the night is already establishing itself as part of the London publishing scene. I want the shop to be more of a hub than simply a shop.
You've been optimistic and composed about the future of the magazine. However, as a print-oriented magazine editor myself, things today seem different and the challenge that much greater.
We are discovering that we now live in a time when print is not the default mode for information distribution, but I hear of and receive new magazines every day, many of which are quite beautiful and interesting. Creatively speaking, print is in a strong place, and judging by the people visiting the magCulture shop, there are many who are interested in learning more about and buying these magazines. In the past, we lived through a long era of quantity over quality, yet now we're experiencing the start of an age of quality over quantity. Creatively we're fine; financially, it's difficult. But the Internet provides huge opportunities in terms of sales and distribution.
Despite the rise in technology and other related factors, what do you believe the core value is in keeping people working in the magazine industry?
I love the Internet and rely on it to work and play. However, it remains unmoored and often untraceable; content can and often does disappear. All the elements regarded as beneficial, like immediacy and openness, also have their downsides. E-book sales make another point. Readers prefer print books. E-book sales have begun to drop as readers realize the pros and cons of reading on a Kindle or other such tablet. The book industry talks of the market correcting itself, the initial novelty value of the new format wearing thin, and the market rebalancing itself. E-books have established their place in the market but are not killing print. There's an argument that they're actually supporting it.
What divides magazines into either mainstream or independent publications?
Increasingly, I consider mainstream and independent as false categories. There is an assumption that one is bad, the other good. It's not that simple; there are great mainstream mags and poor indie mags. Too many mainstream titles have let themselves grow lazy on big profits during the boom, then busily cut costs to maintain those profits. In the process, they lost the point of what they were doing. We're now seeing bestselling indies reach the same sales figures as mainstream mags. Kinfolk, Cereal, The Gentlewoman and others sell five-figure quantities across the world. They're not huge, but they're significant in their quality, reach, and influence. The wise mainstream publishers are learning from them. I believe a better categorizing of types of magazines is this: good magazines and bad magazines.
As soon as the iPad was released onto the market in 2010, Wired magazine became the first magazine to launch an iPad app, though it didn't last very long. Do you see any new opportunities for print-based magazines with iPad apps?
I was intrigued by the idea of iPad-related magazines but quickly tired of them. The original Wired app—and the only magazine app available for the iPad when the device was launched—was creatively stunning, but financially and technically unworkable on a monthly basis. Publishers, however, jumped on the concept because it appeared to offer a paid digital option.
In reality, even the best apps were poor copies of their printed versions and only showed how great the traditional print magazine format is: easily navigated, easily shared, and clearly defined in terms of extent and scope.
What kinds of features or roles are simply impossible for print magazines to convey?
Today, a print magazine has to offer something very specific to stand out. This is why Eye magazine succeeds; it promises a deeper quarterly review of the industry and not a monthly news update. Eye is a journal of record, for today and the past. Creative Review is adapting to this, becoming more interview- and opinion-based, too. A key role of the design magazine (and all mags, really) is to serve as a reference point for future generations. Both consciously and unconsciously, the content and its presentation reveal much at the time of its publication. They act as a sort of time capsule.
With digital magazines experiencing growth today, what roles for designers do you believe are disappearing? What roles are being created in their wake?
In my book The Modern Magazine: Visual Journalism in the Digital Era, I argued that magazine editors and designers are becoming a single entity: visual journalists. Today's editors are more visually orientated than their predecessors, and the best editorial designers are very content-aware. This has been developing for some time at the top of the industry and is now happening at the bottom, too.