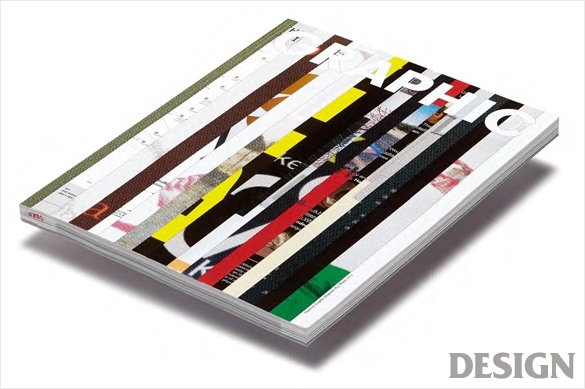 focuses its attention on the other trends of graphic design which is different from the mainstream of it and on the phenomena thereof.
< Graphic >
Seoul, Korea, 2007
Established in 2007, Graphic (graphicmag.kr) is Korea's leading quarterly visual art magazine and recently published its 35th issue. Under the editorial guideline of "One subject per issue," Graphic has been archiving contemporary graphic design trends going on in Korea and around the world for almost a decade. Its editorial team composition varies by issue, but essentially the publisher and editor-in-chief, who is also the CEO of the parent company, Propaganda Publishing Co., leads the magazine's small team, which includes rotating freelance project editors and freelance art directors. The people who fulfill these roles change with the specific project at hand and depend on the subject matter. Kim Young-na, Shin & Shin (Shin Dong-hyeok and Shin Hae-ok), and Shin Deok-ho are but a few of the many rising young designers who have contributed their talent as art directors. One especially interesting edition was titled "Yale," as it was entirely produced—from planning, editing to design layout—by Yale University's Graphic Design Department. In order to ensure the independence of the content and editorial design at Graphic, the magazine does not carry any advertisements, which gives them unlimited scope in their coverage.

Graphic magazine is particularly proud of its 20th issue, which was comprised of nothing more than 22 folded posters. In a bid to reflect on the original function of posters, the magazine carried out this unprecedented trial by inviting 22 graphic designers to express their social concerns in each of the 22 posters. Then, in October 2015, Graphic made another bold move by publishing an archive of portfolios from 47 small design studios called "XS: Young Studio Collection" and which collectively represent the forerunners of today's Korean graphic design industry. Immediately after publication of this issue, the magazine also held an exhibition under the same name on the portfolios that were introduced in its October 2015 issue. Furthermore, Graphic will be publishing a book at the end of March 2016 consisting of talks with designers held during the four-week exhibition five months prior. Publisher and editor-in-chief Kim Gwang-Cheol defines these complementary initiatives of publishing an article and subsequently holding an exhibition on the content of the article, which later leads to a book, as the true act of publishing in its broadest sense. Perhaps Mr. Kim is testing out a new paradigm for the magazine of tomorrow.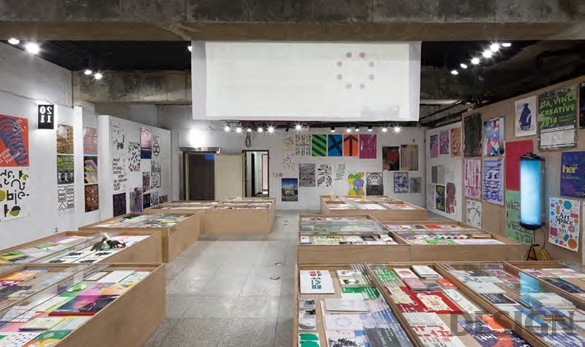 In 2015, Graphic held an exhibition called XS: Young Studio Collection that presented the portfolios of 44 designers it covered that same year for its summer issue, titled "XS: Young Studio Collection."


"The structure of the magazine's content constitutes the ultimate concept and message."
Graphic editor-in-chief Kim Gwang-Cheol
Since its inception in 2007, what has changed most and what has not changed at all at Graphic magazine?
I believe that how the content is laid out informs readers much more about the overarching message than the content itself. We have one principle at Graphic: a single theme per issue. This is the one and only value that has remained unchanged since our first issue and will remain the same in the future. Changes in external factors or our profit margin do not matter to us. I think the conventional way of top-down editorial direction doesn't work anymore. Structure determines the success of a magazine. That is my unchanged belief.
Can you share with us your process of publishing a magazine, from editorial meetings and choosing designs to getting the magazine out on time?
The editorial team coordinates everything, while each specific function, such as editorial and design work, translation and photography, is outsourced to the most applicable team according to the theme of that issue. Traditionally, everyone involved in publishing a magazine used to meet in one place—and many still do—but I wanted to break through the bureaucracy and rigidity of the old paradigm and make our organization more flexible, more creative. My conclusion was that organizations bogged down in the old way of doing things do not work any longer, so I chose to minimize the size of our in-house editorial team.
Graphic doesn't look to be very active online, nor do you seem to disseminate your images or English-subtitled materials through social media very much. Is there a reason for that?
We do promote our content online, but not many people seem to notice. In a way, that's our intention.
You once mentioned that visual art magazines are not design magazines. When it comes to how you put together the content, what is Graphic's position?
Take book design as a theme, for example. A design magazine will focus on the shapes and trends of books. At Graphic, however, we pay more attention to a book's relevance to contemporary publishing trends and the forecast function of book design in the e-book era. Furthermore, we explore the present status of books and what their role is today. The 30th issue of Graphic covered ten independent art publishers around the world under the theme of "Publishers," while the 33rd issue examined 20 independent bookstores worldwide under the title "Book Shops." I don't think either of them is a frequent subject dealt with by any design magazine. Essentially, we don't particularly limit our readership identity.
Graphic has been expanding its independent volume publication and has in fact published ten books since 2012. What kind of impact does that have on the magazine?
First of all, I realized that book publishing is more like a compilation of features from our magazine. I don't see any difference in publishing a book or a magazine. Both are a bound pile of papers printed with ink. That being said, I do think books have more room for testing new formats. To me, a book is another kind of magazine, simply with a broader view.
Graphic doesn't carry any advertisements. What is your profit source?
We print 2,500 to 4,500 copies per issue. The budget for each issue is around KRW 30 million. This means we need to sell each copy for between KRW 2,000 and KRW 3,000 to keep our head above water. I think we are doing well without any advertisements. Surprisingly, the subscription rate doesn't have a great impact on our profitability. We shun any marketing events to raise our subscription rate because we know it won't work; our editorial content and themes simply aren't very popular.
So what is the purpose of publishing Graphic?
Our goal is to give the public access at an affordable price to contemporary visual art trends, mostly graphic design, and to give those in the industry an opportunity to have their voices heard. Plus, we try and formulate our opinions free of any outside interests.
Where do you see Graphic in 10 years?
I've long asked myself, "Do publishers exist strictly for printing books and magazines?" I've also asked myself, "What if we also publish content from conferences and workshops?" In my opinion, it's no longer relevant to stick to one particular format of media like publishers have traditionally done in the past. We should be writing about anything that can be written about. That's what I pursue from an artistic point of view. For content to capture the world's attention, you need two things: originality and a desire to shun conventional thoughts. As long as we can maintain such a spirit, I'd like to extend the scope of our activities and go beyond printing books/magazines to exhibitions and other creative activities.