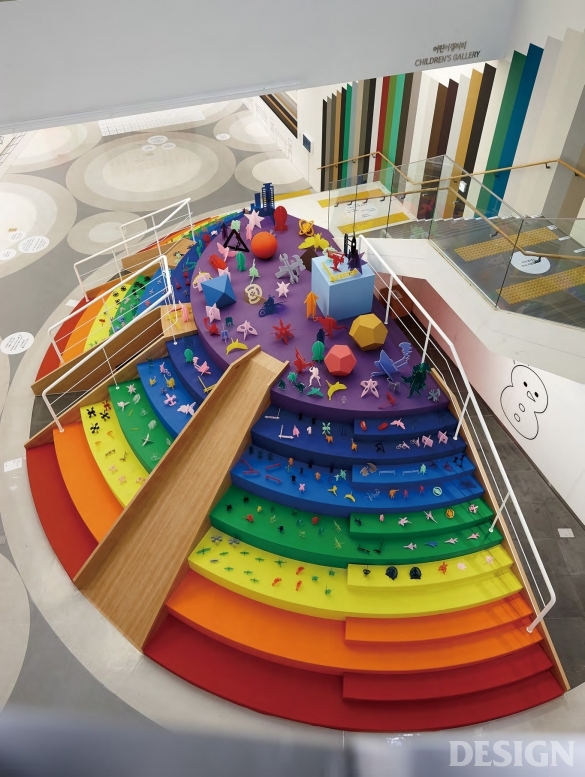 Ramaramadingdong by MeeNa Park & Jackson Hong on exhibit at Rainbow Stairs, 2009.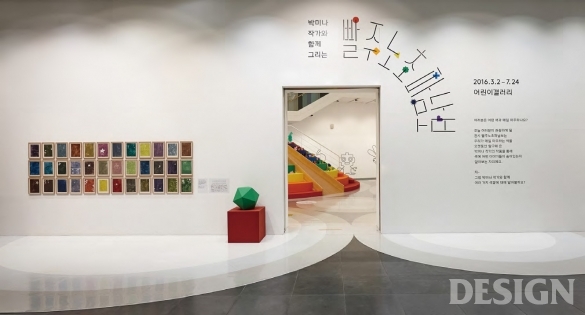 The title design at the entrance to the exhibition hall was done by graphic designers Seulgi & Min.
There are fewer things kids love to do than to paint. It's an assortment of playing (from choosing colors) and imagining (color matching) right through to the act of painting itself. So what kind of experience does appreciating colors bring with it? From March 2 to July 24, 2016, the Children's Gallery at the Seoul Museum of Art's (SeMA) Buk Seoul Museum of Art (sema.seoul.go.kr) is holding an educational exhibition by MeeNa Park called Red, Orange, Yellow, Green, Blue, Indigo and Violet. The exhibition offers children the opportunity to appreciate colors from a new perspective by discovering the stories behind each color.

Directions on how to understand each part of the different artworks will change the experience of appreciating the colors in a new way. For example, in front of 84-color Drawing, which uses 84 different color crayons, kids are able to learn new names of colors and are then asked if all 84 names are a good match for their respective color. Also, questions like "What do you look for when choosing a color?" and "What is your favorite color and why?" encourage children to reflect on their own experiences to figure out why it is they choose the colors they do.
Some of the artworks on display were actually completed, in part, by children. For example, The Color of Seoul's Sky on October 8, 2005 is the artist's actual record of the sky color on that specific date. The gallery was inspired to find household items and various other natural items of the same colors to add to the shelves where the artwork is hung and thereby fully complete it. Both acts of comparing the color of sky and matching it to everyday items can be seen as playing and color collecting.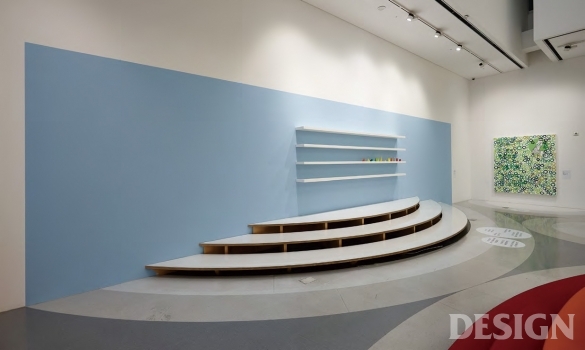 The Color of Seoul's Sky on October 8, 2005 on exhibit, 2005.
Alternatively, there's also a piece that has no color whatsoever. The "lettered picture," which consists of dingbats (a printer's ornaments), is the artist's random choosing of "color" and matching it to each emotion. As spectators, children are invited to infer what color the dingbat images represent. This allows viewers to perceive their own colors, which ultimately brings about feelings and emotions for that particular viewer associated with those colors.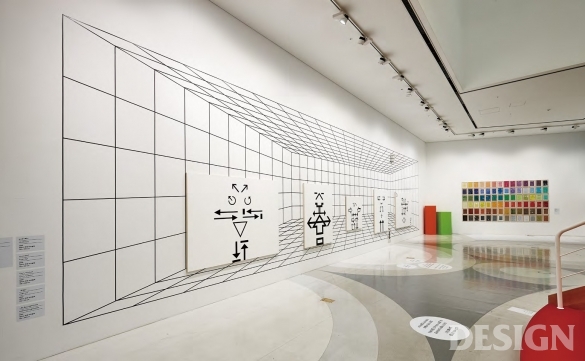 A dingbat-derived picture on exhibit, inviting visitors to infer the color each expression represents.

Furthermore, certain artworks are a rainbow of colors frequently seen in everyday objects such as apartment buildings, shopping malls or placards, while yet another artwork displays blacks and whites that vary in tone depending on the materials used. These artworks provide people with a brand-new visual experience. The exhibition features 13 artworks by MeeNa Park, who has collected and rearranged colors for this event, giving children the chance to "play" with different experiences related to the feeling of colors. Graphic designers Seulgi and Min were in charge of the graphic design element of the exhibition, including the title design and the instructions on how to better understand each artwork.
Curator, Children's Gallery, SeMA Bukseoul Museum of Art
Hye-jin Kim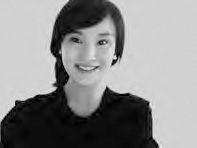 " Colors are the primary determinant
of feelings and behaviors
in our daily lives. "
Where did you get the inspiration for this color-themed exhibition?
Most children's galleries have thematic exhibition programs that pique children's curiosity, but the Children's Gallery at SeMA Bukseoul Museum of Art has been applying higher importance to the innate appreciation of artworks themselves. As a result, we wanted to choose a story-based theme to attract the attention of children. Colors are a vivid visual experience in and of themselves, allowing for a distinct narrative in following the flow of the artworks on display.
What is the most enjoyable part of this exhibition for children?
The Red, Orange, Yellow, Green, Blue, Indigo and Violet pavilion has red, green, blue and black lights inside it, giving children the chance to experience the RGB color mix. Mixing red, green and blue paints creates the color black, but mixing the red, green and blue lights as one creates white light. Although kids learn about this theory in school, they have few opportunities to experience this phenomenon in person. Thus, I personally recommend this part of the exhibition for all kids. In addition, visitors can try mixing colors as they add the seven previously mentioned colors to the dingbat image painted on the glass board in the exhibition room. Furthermore, The Color of Seoul's Sky on October 8, 2005 helps children find common ground between the art piece and their everyday lives. The artist's perspective allows visitors the chance to feel colors in their own lives from a different perspective. There are also some programs available for a more in-depth experience related to this.
What essentially is all this act of color appreciation about?
We live in colors and are affected by them unconsciously every day of our lives. If you're surrounded by not-so-beautiful colors, your aesthetic sense and color choice will be negatively influenced. On the contrary, the five-sense experience of different colors—while also reading the context behind them—only serves to enrich childhood memories and our lives throughout adulthood.