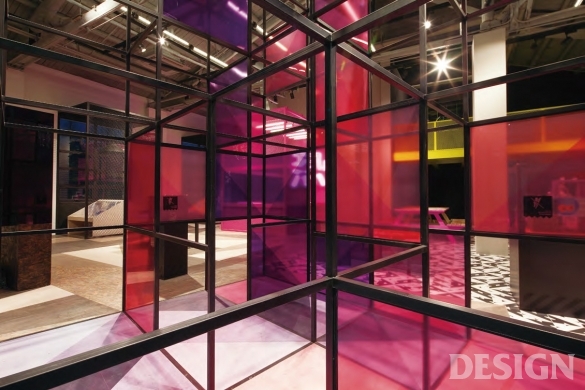 Mosaic glass-walled space ⓒ Coordination Asia Ltd.
Opened in Shanghai in 2015, the Kids Museum of Glass(www.coordination.asia) is the first children's design museum in China. Surrounded by contrasting sleek, colorful glass mosaic walls and kaleidoscopic patterns, this two-story museum consists of a café, gift shop, party room for public rental, DIY workshop, and an exhibition hall. Why glass, you might ask? According to the director of Coordination Asia, Tilman Thürmer, who suggested the idea of a children's museum of glass and was the architect in charge of designing the museum, they wanted to embody design as a form of playing. Coordination Asia is a Shanghai-based architecture firm that specializes in interior designs for museums, exhibitions, and retail stores.
They were also in charge of the interior design for the Shanghai Museum of Glass and drew many of their ideas and inspiration after meeting several glasswork artists and watching them work. From their hands-on experience learning about the properties of glass-like projection, reflection and form, they realized they could evoke an emotional experience from these elements and capture it all in the design sense.

The exhibition hall was constructed as a "Glass City" and consists of different units that are themed with easy-to-understand city-related analogies, such as The Beach, The Factory and The Hospital. At each place, children are free to play with different glass-themed installations. The museum experience is intuition-based and invites kids to explore the subject of glass with all their senses.

Furthermore, the easy-to-use multimedia installations, interactive installations, and programs will have children wanting to touch all the different objects and play around so that they can discover how a glass prism works or what smart glass is, for example. And because kids tend to enjoy working with their hands, the DIY Workshop offers a wide range of children-specific workshops, including glass painting and mosaic-building. By experiencing things on a hands-on basis, it not only provides valuable information on design education, but also allows kids to discover creativity within themselves.
The Music Box ⓒ Coordination Asia Ltd.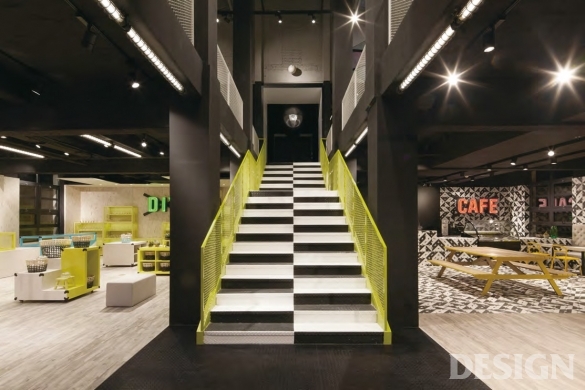 Stairs in a piano keyboard pattern between the DIY Workshop and café. ⓒ Coordination Asia Ltd.
Interview
Design director and founder, Kids Museum of Glass
Tilman Thürmer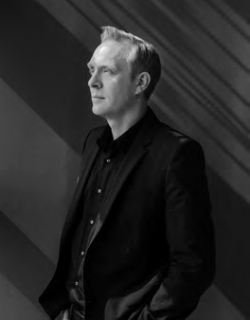 " We wanted children to experience
the beauty of glassworks
with all their senses. "
For a lot of kids, glass is what you drink out of or look through. We wanted to put glass in a new perspective so that it could also be a playground for kids. The key to children-specific interior design lies in not only thinking of fun ideas, but also in designing ideas in appealing ways. How irresistible is a city of glass, for instance? We wanted to invite children to a playground made purely of fascinating glassworks.