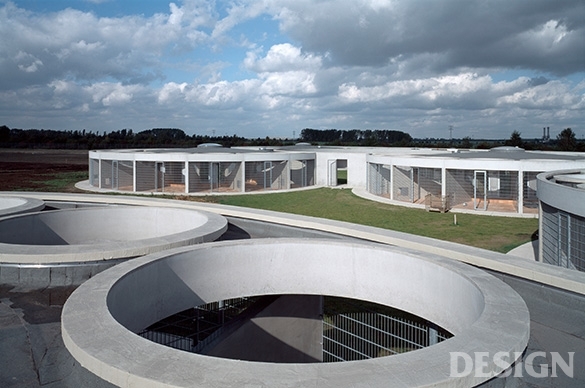 ©Klaus Frahm

How do you imagine an animal shelter? A desperate scene created through lines of steel-barred windows for example? But the Tierheim Berlin is different.
One of the largest and most modern animal shelters in Europe, Tierheim Berlin is an outcome of unprecedented design work. The architect Dietrich Bangert delved into his design work under the premise that "nature should offer a venue where humans and animals are able to make encounters."
The current facility of the Tierhein Berlin, first opened in 2001, resembles a space station, for its composition of sphere shapes and columns made with concrete – its futuristic look culminates when taking a bird-eyes view from above.
Passing by the entrance that is surrounded by two buildings forming a perpendicular line, on the left a facility for feline species located along the hallway that stretches much of the length of a high-speed train.
On the right, stands a reception desk, the only building in the entire facility that is painted in red; administration offices; a building to accommodate smaller-sized animals; a veterinarian clinic; and shelters to protect feathered species: home to at least twenty parrots.
In the compound sheltering canine species, the architect ensured that the neighborhood is not affected by dogs barking, by surrounding the area with a sphere-shaped protection shield. Notably, the protection looks a bit like an enlarged version of a circular dial pad on an analog telephone.
The facility run by the animal rights protection association, Tierschutzverein Berlin, has a long tradition and many years of history. The idea sprouted from Prussian government official, C.J. Gerlach, in 1841 after witnessing maltreatment of a carriage horse and making up his mind to fight against animal rights abuse.
The first animal shelter in Berlin opened in Lankwitz in 1901 and ran for almost a century. However, what was once an unparalleled facility slowly turned to be too small and not efficient enough after many years, nudging into search for new spaces. Architect Dietrich Bangert took the mission. Fascinatingly, he himself happened to be a vegetarian, and it may have been inescapable for this "vegetarian-architect" to be in charge of designing this kind of facility.
Much like a zoo in appearance, Tierheim Berlin is currently home to one thousand five hundred animals including reptiles, monkeys, pigs, goats, and smaller-sized species including mouse and rabbits, as well as cats and dogs.
However, these animals may not stay in this impressive facility for too long hopefully, as the pursuit of Tierheim Berlin is to help these animals find new homes.
The compound normally welcomes visitors to tour around and have a glance at the animals, and find a new family member. "The facility is packed with visitors on weekends. But it is still much of a challenge to finance the facility. Support and donations from animal lovers, indeed, are a major source of income," said Annette Rost, the head of the press department at the Tierschutzverein.
Should you be interested in welcoming a new animal to your home in Germany, you may either bring some from professional breeders for a substantial amount of money, or find some at animal shelters like Tierheim Berlin.
If you decide to choose the latter, and you are deciding for a dog, the government offers dog tax exemptions for the first year after adopting from an animal shelter.
Since the dog tax varies from one hundred (100) to hundreds of euros depending on the breed, it is obvious that visitors to Tierheim Berlin can look forward to a win-win for both humans and animals.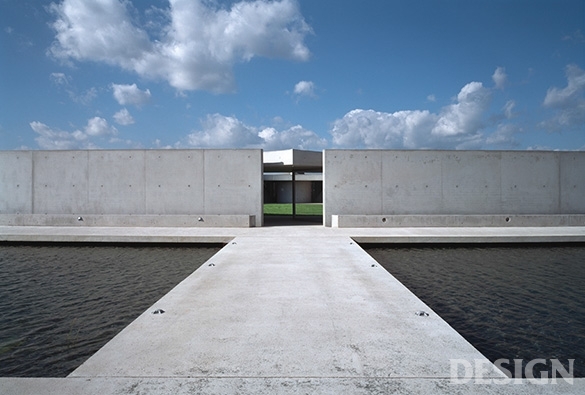 ©Klaus Frahm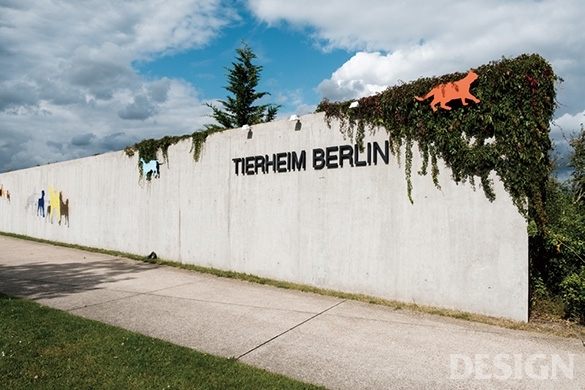 ©Aglaja Brix and Florian Maas Photography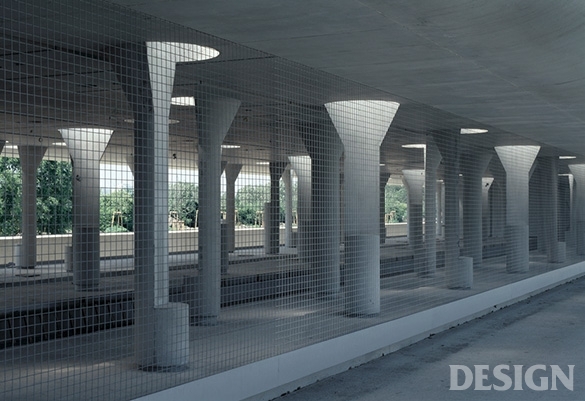 ©Klaus Frahm



©Klaus Frahm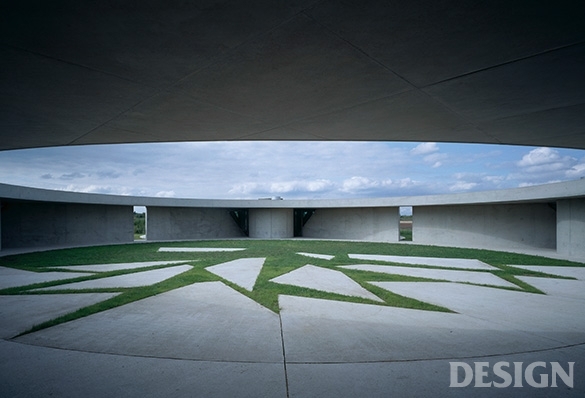 ©Klaus Frahm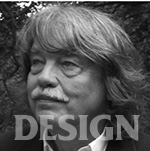 Interview
Dietrich Bangert
Architect in Charge of Designing Tierheim Berlin





Where have you placed your focus when you designed this facility for protecting animals?
I first gave myself this question – "what influence would this facility have on the public perception?" Since this has been a task that demanded cultural perspectives of a city, I saw that the facility should be perceived similar to museums. That is, it should gather public attention, yet should not end up being a zoo. Furthermore, I wanted the facility to fulfill its roles and responsibilities as more than protecting abandoned animals. In conclusion, I sought to create a venue where humans and animals get to meet one another in nature. And that explains why I laid my focus on the harmonious proportion of sky, land and water, and then that of architecture and plantation.
What are your motivations behind your decision for the structure, shape, colors and materials?
For the interior, I decided to limit colors other than the original colors of the materials used, to ensure coherency within the facility. And for the facility protecting dogs, I sought to build a flexible structure, with dividers that can be moved one place to another, since I saw that the facility needed to separate individual dogs one time, yet to have many of them together at other times. For the ventilation system within the facility, I found myself inspired by aircrafts: fresh air comes in from the top, and gets out at the bottom to get rid of bad smell within the facility.
Regarding issues related to animal rights: do you believe that Tierheim Berlin will be able to have some influence on society?
Animal shelters have conventionally been run in smaller-sized makeshift facilities. Quite unlike the convention, Tierheim Berlin began to offer a new place that would play a pivotal role in Berlin and thus gathered public attention. The facility turned to host various kinds of events, much like a museum. Furthermore, it has provided filming locations for animal testing scenes in a science fiction movie titled, Æon Flux, and one episode of German TV series titled, Crime Scene (Tatort). Companies are flocking to shoot promotional films and fashion brands come to use the facility as a set for their look books as well. This hints at attractiveness and popularity of Tierheim Berlin. And much to what I intended when I first designed the facility, I see that it is always being talked about, influencing and fusing new perspective into the public.



■ 관련 기사
- 개와 고양이와 나 그리고 디자인
- 티어하임 베를린
- Tierheim Berlin(영문 기사)
- 반려동물과 나를 위한 궁극의 집을 찾아서
- 길고양이를 위한 건축
- 호텔 카푸치노
- 달려라 코코
- 너를 위한 똑똑한 리빙용품 10
- 21그램의 펫포레스트
- 너의 무병장수를 위한 IT 제품