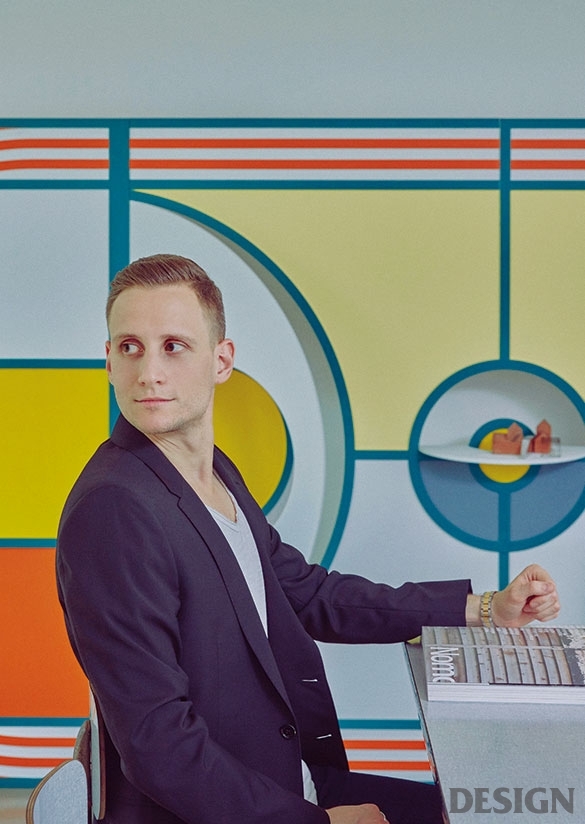 An assistance architect at ONE O ONE architects. While studying architecture in IUAV University of Venice, he joined exchange student program and workshop in Shenzhen, China and Seoul, Korea. He visited Asia to build up cultural experience and creative inspiration before serving his internship at and joined ONE O ONE architects. He's currently an assistant architect.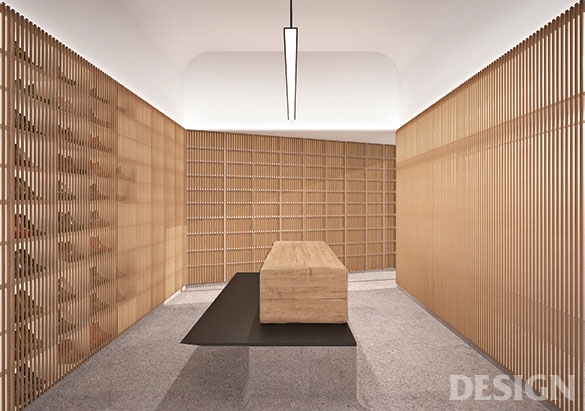 PCD Residence, which is the very first project he worked on after joining ONE O ONE architects. The luxury residence in Seongbuk-dong is designed with a focus on material and architectural details to create a relaxed atmosphere and social space.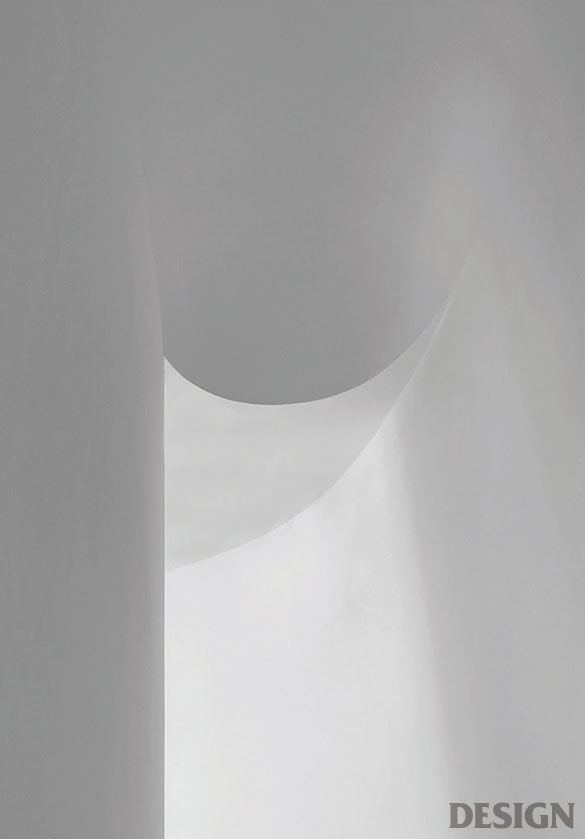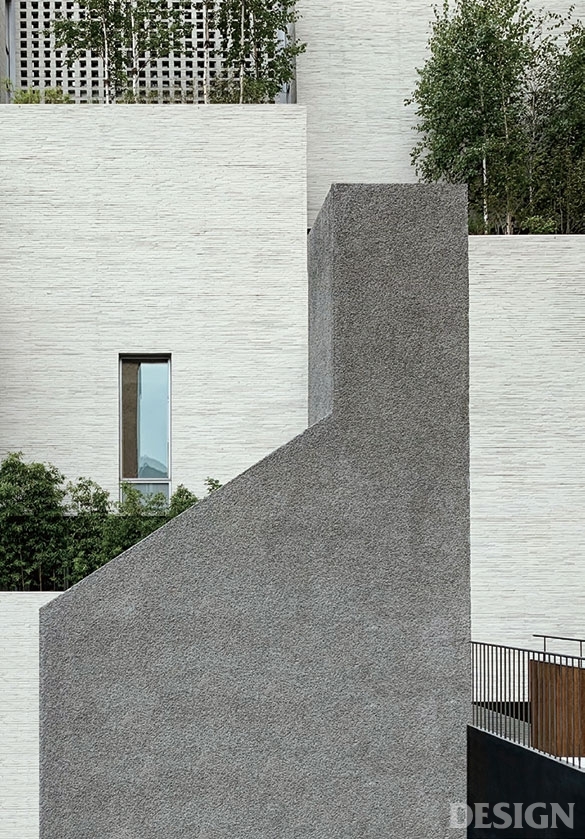 An ongoing project of private library in Gangnam. It offers 5 meter of high floor height and a middle floor for division. It is a pleasant yet cozy space even though being on the basement floor. The library bookstand features a hint of windows and doors finished with traditional hanji. On the first floor, a reception hall is used as a café.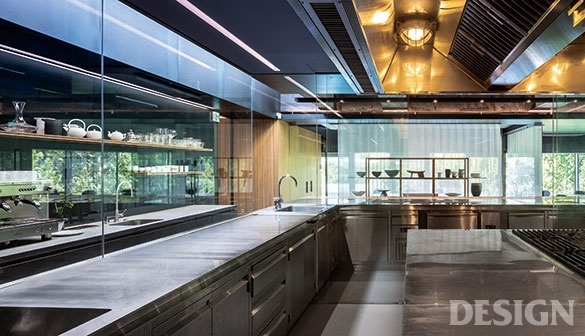 Mat Gongbang at Onjium.

Davide Fracasso from Venice, Italy has been working at ONE O ONE Architects for 4 years. It is interesting that it is his first job. What made him pursue his career in Korea rather than Italy? We met him at ONE O ONE Architects and asked him about it.

Could you give us brief instruction? How did you join the current architecture studio?
I am Davide Fracasso from Italy. I studied architecture at IUAV University of Venice, came to Korea as an exchange student in Myongji University while during my master's course and served my internship at ONE O ONE Architects by fortunate accident. Their beautiful highquality portfolio was very impressive. Upon graduation, I applied for a job and have been working here ever since.

What is your current role in your office?
As an assistant architect, I work on idea research, concept development, study on layout, design and architectural visualization. I also provide drawings to be used in presentation for clients. In the stage of materialization, I take a role of refining and adjusting our design in detail with fellow architects and constructors.

It is not common for an Italian architecture student to start a career in Korea. Have you yearned for Asia from the first place?
In the first year of my master's course, I had a chance to participate in an international workshop on living standards of low-income groups in Shenzhen, China. Visiting Asia for the first time, I became interested in the region as much as the project itself and determined to come back to Asia someday to find a place to widen my vision as an architect. That was why I came to Korea as an exchange student. I wanted to work in Korea especially because the country is one of the most advanced countries in the world in terms of technology.

Could you introduce us one of your recent projects?
I recently worked on a renovation project of Onjium, a traditional culture institution near Gyeongbokgung. My role was to design "Mat Gongbang", a Korean restaurant on the 4th floor of the building where I used stainless steel and glass to create an open kitchen that close the distance between cooks and customers by revealing the whole process from selecting ingredients, cooking and plating. The glass is actively used to provide a wide view of Gyeongbokgung and the garden which became a visual contact point between Korean traditional architecture and food. There are some other residence projects in Seoul and cultural projects in Jeju as well, although they are still in initial phase and not to be open in detail at the moment.

It is interesting that an Italian architect designed a space for Korean restaurant. Did you find it tricky to reflect Korean culture?
Not much because I always collect and research enormous amounts of data before approaching the project.

Is there anything difficult to live as an architect in Korea?
Nothing really except the language barrier. I want to learn Korean and get it down as soon as possible. (laugh)

Do you have any advice for architects or designers who are willing to work in Korea?
To accept the cultural difference with an open mind. It is important to respect other's perspective.

Is there any area you especially like in Korea?
Jeonju. I had a really special experience to stroll in Hanok village staying at a Hanok where I've visited several times. It was nice to escape from the crowded streets of Seoul for a while and the food was great for sure. (laugn)

ONE O ONE Plus has published domus korea since last year. How was it for you?
As an Italian, I felt so proud to hear that the iconic domus established by Gio Ponti is going to be published by ONE O ONE. I took part in the initial setup phase, mostly rephrasing and explaining about old articles from Italian volumes to Korean editors. It was to deliver Italian language's own subtle nuance without misunderstanding. The content is great though, above all, Korean traditional architect captured in the photography were memorable.



■ 관련 기사 (kr/eng)
- 어서와, 한국에서 일하는 건 처음이지?
- (kr)다비데 프라카소
(eng)Davide Fracasso
- (kr)밀라 니스카코스키 & 에를렌 옵달
(eng)Milla Niskakoski & Erlend Opdahl
- (kr)씨 크리스토퍼
(eng)See Christopher
- (kr)요아힘 뮐러랑세
(eng)Joachim Müller-lance
- (kr)샤를로트 테르
(eng)Charlotte Therre