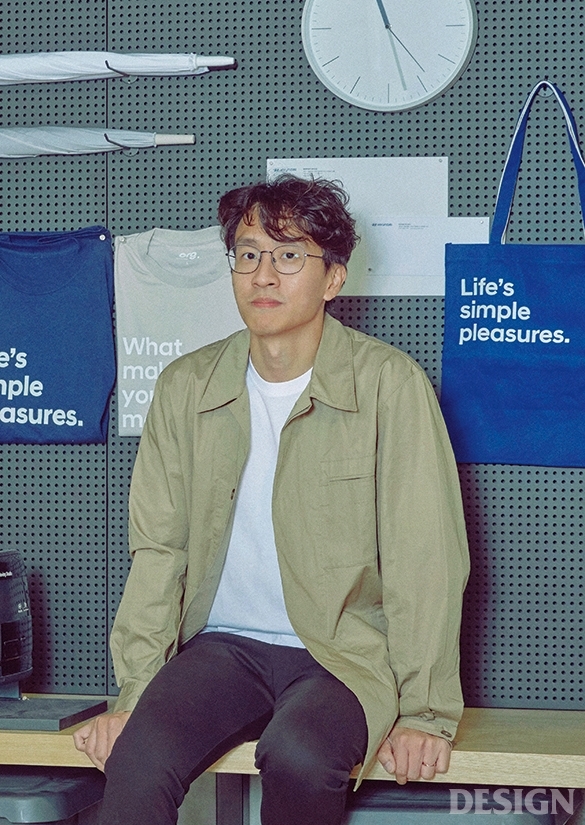 A designer at the Creative Works department, Hyundai Motors. After graduating from Swinburne University of Technology first in his class in Melbourne, he worked at Landor Associates and Y&R for brand campaigns including Coca Cola and P&G. Currently, he works on different design projects covering print, digital, video, product, space and sound experience for Hyundai Motors and provides artistic direction to launch the company's key brands including high-performance brand N and Genesis. christophersee.design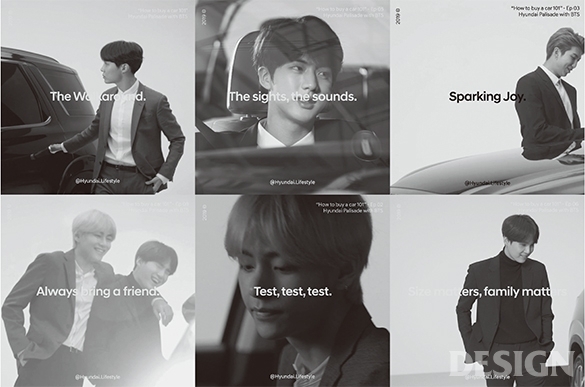 A digital campaign in collaboration with BTS for SUV Palisade 7-seater, focusing on short snack contents instead of traditional advertisement.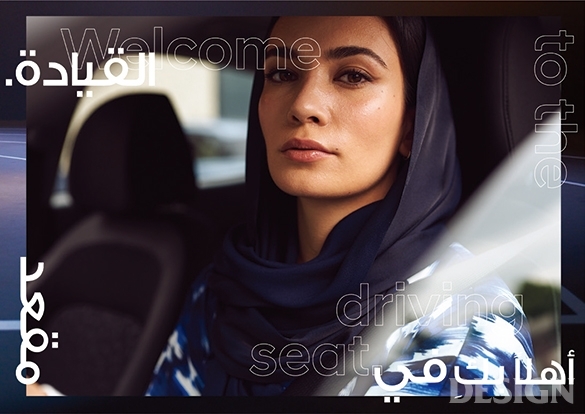 What's Next campaign.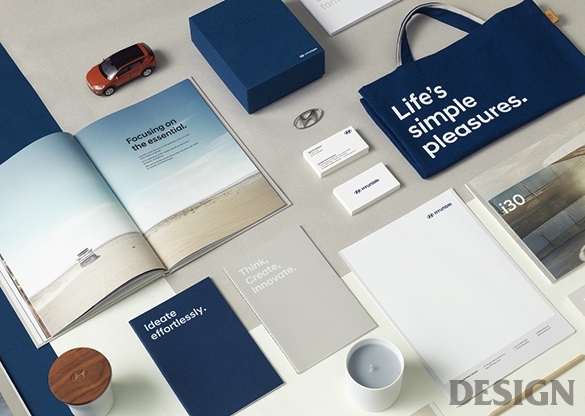 Hyundai Motors rebranding project in collaboration with Leo Burnett, Hannes von Döhren and whydobirds for 18 months.
See Christopher has been working at the Creative Works department in Hyundai Motors in charge of art direction for integrated brand communication strategy including digital and printed media based on ATL and social platforms for 4 years. Using experiences from his native country Singapore and also Australia, He connects global consumers with Hyundai Motors.

What did you do before coming to Korea?
I've always worked as a graphic designer. After graduating college in Melbourne, I worked at Y&R, a global advertising agency before joining Landor Associates as a graphic designer in Singapore, my home country. When I heard of the news that Hyundai Motors is setting up a design management team which is formerly the Creative Works department, I saw an opportunity to leap forward. Personally, it was quite an adventure for me to be an inhouse designer after all those years in design studios. I felt that it was a chance to have more of a global impact as a designer.

Could you introduce a couple of projects you worked on in Hyundai Motors?
There was a digital brand campaign entitled "What's Next" for Saudi Arabian female drivers last year, where we invited women from the country to celebrate their "freedom of driving". Four monumental women who have become the "very first female Saudi Arabian" in each respective area are appointed as brand ambassadors and featured in a series of films with an intention to reveal and dispel misunderstandings against Saudi Arabian women. The campaign corresponds to the rule that a social media strategy has to be timely. A promotional campaign for Palisade with BTS was another memorable one. We thoroughly researched and analyzed how to target young BTS fans. By creating so called 'memes' with 2 to 3 seconds of running time from a 30 seconds video, we observed a 450% increase of online buzz compared to the previous year. It played a key role in imprinting our brand in the younger generations.

It doesn't seem easy to adapt to rapidly changing social media.
That is true. As social platforms are getting popularized and people spend more and more time using smartphones, demand for contact points with contents has increased. So we had to respond to this trend more promptly and with agility. It's all about making short and casual videos these days and we have come to focus more on smaller pieces of contents rather than put effort fully on huge campaign like a TV commercial. Another important trend of today's social media strategy is that entertaining elements are taking center stage.

I assume your company has gone through a huge change for the last 4 years.
It has definitely become less formal. Initially, I had to arrive at the office on time in a suit and tie in the morning. (laugh) The company has tried hard to improve organizational culture. Maybe, to keep up with global trends? I think the company has figured out what environment is required to encourage employees to be more flexible and creative in their performance.

Do you think your company or team provide good environment to work as a designer from other countries?
Personally, I do. It is an excellent environment for designers who want to experience various contact points for a single brand. We have different creative teams in the UK, Germany and Spain to inclusively achieve our goals. In other words, I believe diversity pushes our boundaries.

What is an advantage of working as a designer in Korea?
There are lots of enterprising and experimental design scenes I can get inspiration from. I see many more opportunities for designers than in Singapore. Furthermore, I find Korean architecture and design simple yet in-depth in general. I get inspired from those aspects travelling here and there in Korea.

Where was your favorite region during your travel?
Jeju. I love the island so much. Korea seems a bit rigid to me but I can get away from such strictness and get more relaxed in Jeju. I don't think people from abroad see the true value of this country, as what they see is K-Pop, not Korea. (laugh) You can feel the "real" Korea in Jeju. That is to say, it opens my vision.

Do you experience cultural difference working in an organization?
Well, I think Koreans tend to express their intention rather indirectly. It feels a bit awkward to me, as we express what we want in a straightforward manner in Australia and Singapore.

Do you have any favorite Korean designer?
Sulki & Min. They are very simple yet experimental. Their poster design is either very raw or extremely refined and I like those various aspects. Kyuhyung Cho is great as well. At his exhibition held in Seoul, I was surprised to discover such a wonderful designer in Korea.


■ 관련 기사 (kr/eng)
- 어서와, 한국에서 일하는 건 처음이지?
- (kr)다비데 프라카소
(eng)Davide Fracasso
- (kr)밀라 니스카코스키 & 에를렌 옵달
(eng)Milla Niskakoski & Erlend Opdahl
- (kr)씨 크리스토퍼
(eng)See Christopher
- (kr)요아힘 뮐러랑세
(eng)Joachim Müller-lance
- (kr)샤를로트 테르
(eng)Charlotte Therre