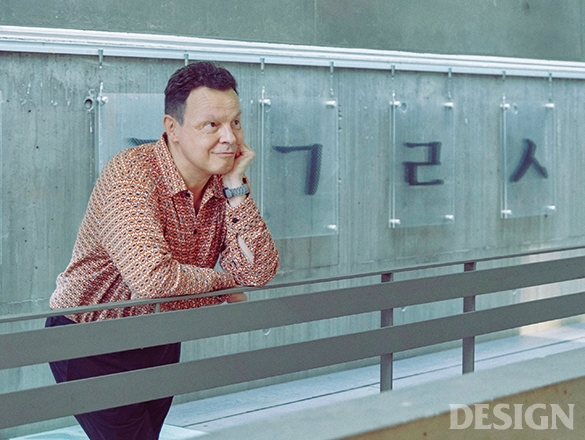 Born in Germany, he studied art in the Basel School of Design in Switzerland and the Cooper Union in New York. He won the Gold prize in 1993 Morisawa Type Design Competition with Lance font family, 4 typefaces among which were chosen as one of the "100 Best Typefaces of All Time" from ATypl Bukva;raz! Award. He got invited as a master of PaTI in 2016 and currently he is an alphabet director of Yoon Design.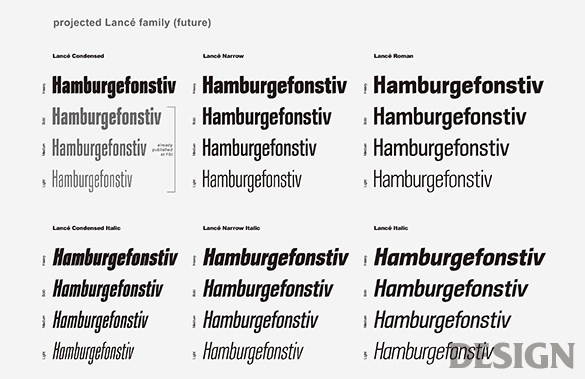 Lance typeface. Available at fontshop. com since 1997.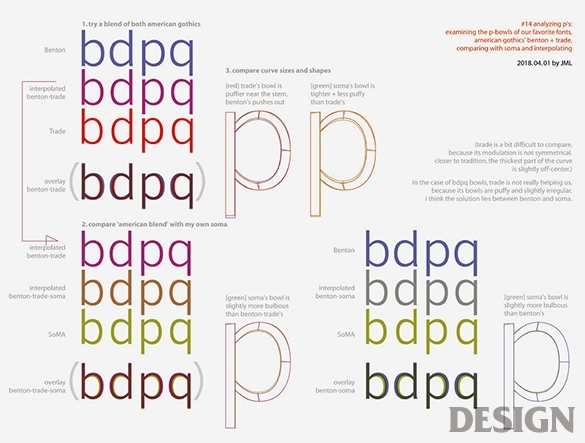 The Roman typeface of AG Choijeongho Minburi Std. The whole family is directed by Moa Ku, the Korean typeface is designed by Mingyu Park.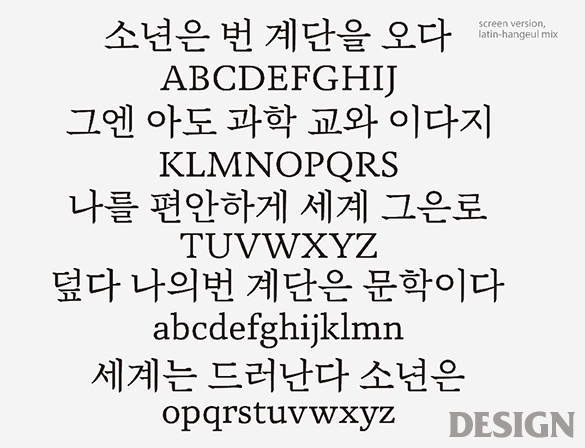 The Roman typeface of AG Choijeongho Screen. The whole family is directed by Minji Noh and the Korean typeface is designed by Moa Ku.

Joachim Mu ¨ller-lance is currently working for Yoon Design as an alphabet director. He was the very first foreign designer to be officially chosen for this position by a Korean font design company, thanks to his competence as a typographer. This global player who has worked in Switzerland, the US and Spain was attracted to Hangeul's superiority and Seoul's landscape.

What brought you to Korea?
I have always been interested in East Asia since I watched Japanese anime as a child, and traveled to countries including Japan, Hong Kong, Macau, Taiwan and Singapore in 1997. I visited Korea for the first time later than that first Asian trip. I got to know learn about Korean films and animations through some of my Korean friends in California though, the real relationship began when I had a written interview with LetterSeed published by Korean Society of Typography. Taking this opportunity, I participated in 2015 Typojanchi and then was offered to work as a master by Paju Typography Institute, also known as PaTI. Even after the expiration of contract, I wanted to stay in Korea and had a chance to move to Yoon Design as an alphabet director through an acquaintance in September 2018.

What aspects of Hangeul did you find attractive in particular?
As a font designer, most of all, I was intrigued by formativeness and the writing system of the character. It was created in a completely different background from other characters. While Latin alphabets have been modified and refined by many people over a long time, Hangeul was invented by a single exceptional creator called Sejong the Great. Although there are some parts I don't understand very well though as a foreigner, (laugh) it was a significant project for sure. I was attracted to such superiority of Hangeul.

What do you currently do at Yoon Design?
As an alphabet director, I set Latin characters that match with Hangeul fonts designed by Yoon Design. Unfortunately, I cannot reveal much detail as most projects are still going on. I also help developing Latin characters for corporate fonts assisting other colleagues. Lastly, I serve as an instructor in alphabet classes and workshops at the Typo Art School presented by Yoon Design.

You won the Gold prize in 1993 Morisawa Type Design Competition with Lance typeface.
The story goes back to 1983. Getting inspiration from Brittany, Francem I designed the font for graphic design as homework back in the Basel School of Design. What I wanted to create was a classic French typeface like Antique Olive or Vendôme by Roger Excoffon. Something modern with a sharp inclination. Initially designed by hand, I developed this font further 10 years later by refining characters digitally and creating family fonts as computer technology went popularized. In fact, Lance was my first digital typeface that I was pretty surprised and happy to win the award.

You also developed an English typeface of Choijeongho font.
I was part of designing AG Choijeongho Std. AG Choijeongho Screen and AG Choijeongho Minburi Std. The hardest part was to figure out how to transfer the sense of calligraphy of the original font in the alphabet I think. I compared and analyzed approximately 300 typefaces. For example, Sabon has sharp edge whereas Garamond is more rounded. The Choijeongho typeface contains both characteristics, which is derived from brush strokes where the edge is keen sometimes or rounded other times.

I assume that you have researched a lot about Hangeul as well. What do you think about the character as a designer from abroad?
It is very impressive. Modern and systemic. It is especially easy to understand and remember the part that the shape was the result of simplifying oral cavity. The fact that It took only half a day on Wikipedia for me to learn the structure of Hangeul confirms how easy to understand the character. I once saw the geometric design of the original plan of Hangeul at National Hangeul Museum and it was memorable how the form like proto-modernism was invented 500 years earlier than Bauhaus. Today the character is used in everyday life however, it must have been shocking back in 1400s, the era of decorative calligraphy. The idea itself is very social and subversive. The possibility of creating different variations based on the geometric structure is another intriguing aspect. You can see it from signs in Korean. There are modern and refined letterings but also ones with a strong sense of vernacular. This diversity appeals to me.


■ 관련 기사 (kr/eng)
- 어서와, 한국에서 일하는 건 처음이지?
- (kr)다비데 프라카소
(eng)Davide Fracasso
- (kr)밀라 니스카코스키 & 에를렌 옵달
(eng)Milla Niskakoski & Erlend Opdahl
- (kr)씨 크리스토퍼
(eng)See Christopher
- (kr)요아힘 뮐러랑세
(eng)Joachim Müller-lance
- (kr)샤를로트 테르
(eng)Charlotte Therre