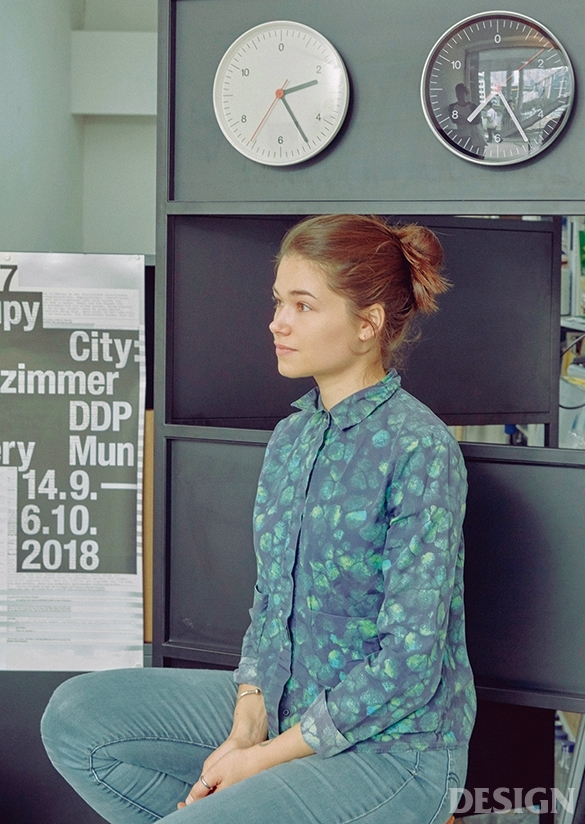 Co-founders of TIEL. She is a Swiss industrial designer who studied architecture and psychology in Lausanne and then, Man & Wellbeing in Design Academy Eindhoven in Netherlands. In 2016, she co-founded a design studio TIEL with her husband Joonghan Lee. Since then, she has worked in different design areas including product, furniture, graphic and exhibition in Seoul and Geneva. tiel.ch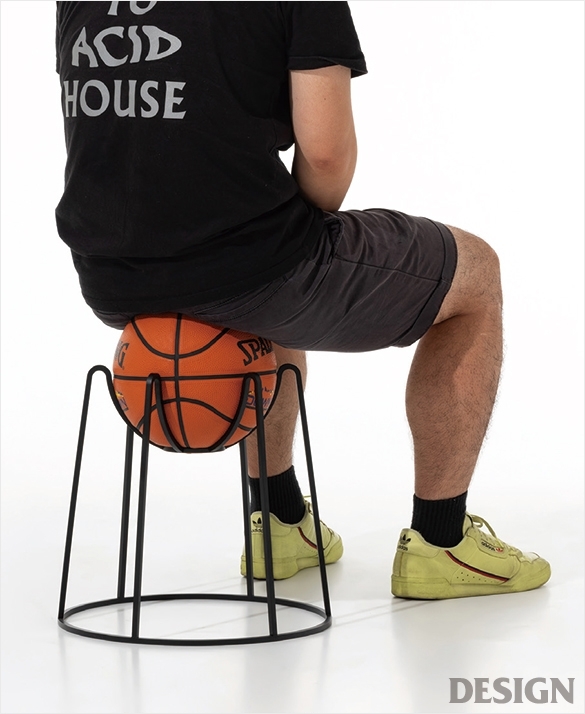 The Bucket. A basketball storage and stool.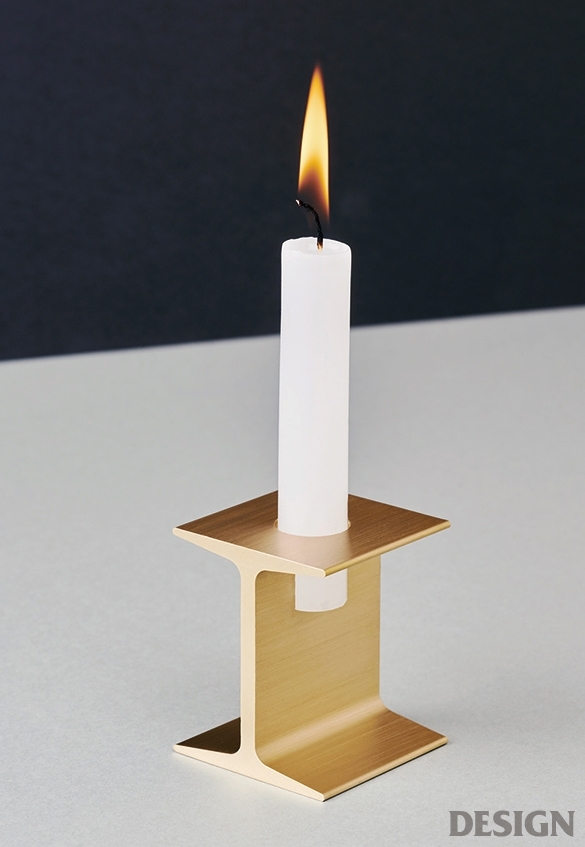 Joist series, which can be used as both a candle holder and a tray.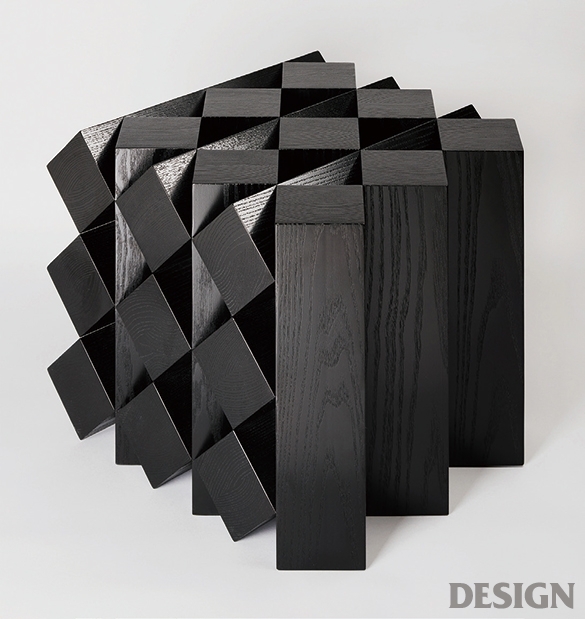 Graft stool is an art furniture where joining method found in the research process of traditional woodcraft is applied with a modern twist. It creates a very dynamic atmosphere with the shadow that changes its shape following the movement of light.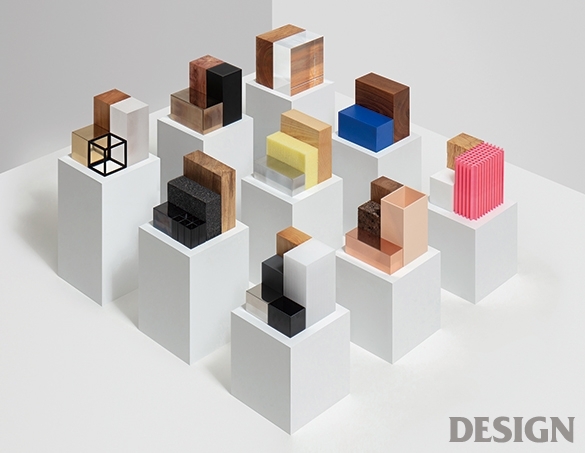 Hangeul framework designed for Transformations: Experiments in Hangeul Design held at National Hangeul Museum last September.
Charlotte Therre is from Switzerland and has run a design studio TIEL with another designer Joonghan Lee since 2016. She is recently playing a role in building bridges between Switzerland and Korea by frequently taking part in events promoting Swiss culture and art in Korea. I met Charlotte at Sewoon plaza in Euljiro, who settled down in Seoul after becoming fascinated by Korean urban manufacturing business.

What brought you to found a studio in Korea? Was it due to homesickness of another founder, Joonghan Lee? (laugh)
No. It was actually me who had homesickness. (laugh) I once worked at artist Kwangho Lee's studio as an intern during summer vacation while studying in the Netherlands Design Academy Eindhoven. I fell in love with the distinction and potential of the urban manufacturing industry in Seoul. It is pretty expensive to produce a prototype and hard to find skillful technicians in Europe. On the other hand, Seoul is full of seasoned manufacturing experts lined up here and this is a very attractive aspect to designers. It was impressive to see how flexible and open the Korean design industry is. We barely have good opportunities as young designers like me in Europe. It seemed like we can have more possibility in this ongoing field in Korea.

What are characteristics of TIEL?
Joonghan Lee and I are different in terms of backgrounds, frame of mind and approaches. He tries to realise different ideas with speed while I enjoy taking time to refine colours and finishings. I think this difference establishes our individuality. What combines such different styles of us together are context and narrative. We always focus on context and story inherent in a project and it brings us to a sort of intersecting point.

You work both in Switzerland and Seoul as I know. How do you manage your studio?
Working mainly in Seoul, we have a small office in Geneva to have meetings with European clients about twice a year. The length of my stay is upon projects I'm working on and up to about a month.

What is the ratio of European and Korean projects you take?
As I'm still new in this country, Korean projects have been my main concern since opening the studio. It is hard to clearly define the ratio because we take different scale of projects between the two continents: mainly sizable ones in Korea, whereas single product designs in Europe. You can the see difference in the schedule for a project or clients' tendency as well. In Europe, it takes many steps in preparation to manufacture one product. It takes at least one year because every procedure is thoroughly carried out. In Korea, they get all projects moving fast and such dynamics give me inspiration.

Is there anything you feel the lack of working on design projects in Korea?
As we have to produce results quickly, it is hard to improve the quality beyond a certain level. I always feel the lack of time as I have a desire to strive for perfection. The Korean clients I've worked together so far had great tolerance which I always appreciate.

Have you spotted any cultural difference living in this country?
I took a subway wearing a big bag one day and an old lady in the seat told me to put the bag on her knees. She took my stuff almost like taking it away even though I said it's fine. (laugh) I was surprised because not many people would do so in Europe as we are concerned with privacy very much. I thought it has a natural culture of helping each other in Korea. Even though I like that aspect, it is sometimes tough to deal with their intervention. Is there any Korean designer you especially like? It is hard to pick just one person. I'm interested in the Korean graphic design scene in general. Korean poster design is very dynamic and experimental. Paying attention to this country's graphic design, I've started to have interested in Swiss graphic design all the more. (laugh)


■ 관련 기사 (kr/eng)
- 어서와, 한국에서 일하는 건 처음이지?
- (kr)다비데 프라카소
(eng)Davide Fracasso
- (kr)밀라 니스카코스키 & 에를렌 옵달
(eng)Milla Niskakoski & Erlend Opdahl
- (kr)씨 크리스토퍼
(eng)See Christopher
- (kr)요아힘 뮐러랑세
(eng)Joachim Müller-lance
- (kr)샤를로트 테르
(eng)Charlotte Therre