In Korea, the central funeral culture is rapidly changing from burial to cremation. Korean memorial halls, which couldn't keep up with the rapid growth of the modern era, have become synonymous with overly colorful, overly commercial, or lifeless and solemn places. As Korean society is about to enter the Megadeth era, a new place that reflects the social meaning of charnel memorial parks and the ethics of space is needed. The integrated design project of memorial parks has value and importance in this regard.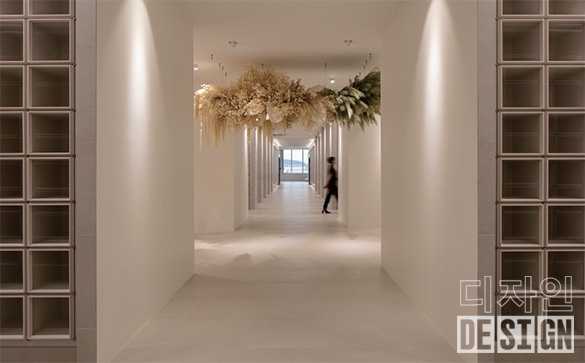 The concept of this memorial hall, a new building of Bundang Memorial Park Hue, which was expanded and opened in August, is "the warmness of love." The space itself is based on the essence of a place where emotional exchanges continue between the bereaved families and the deceased. Hue and Boud excluded overly colorful displays and focused on creating light and restrained luxury.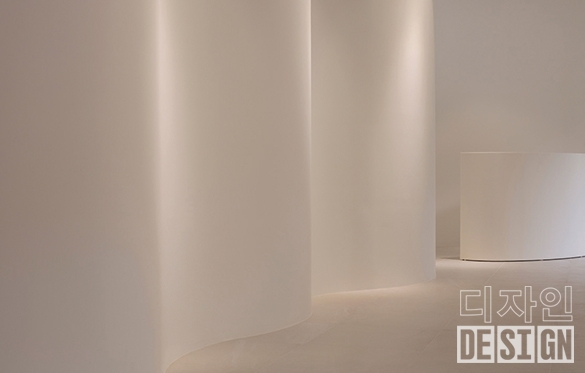 First, four grade levels, a total of 12 zones, were divided by amount. Twelve thousand anchorage units had to be installed within 1,400 square meters. Still, it was essential to ensure an adequate sense of openness while fulfilling the business goal of creating as many anchorage units as possible. That was a distinct approach from other memorial halls that disregarded the user experience factor due to their focus on quantity.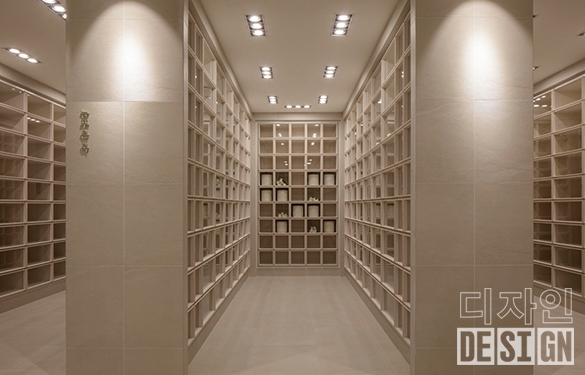 To achieve ampleness, focusing on harmonizing colors and materials was crucial. The combination of warm white, mild brown, and charcoal black creates a discreet yet refined luxury. In addition, we have conceived a sense of openness and stability by selecting non-glossy, textured tiles and matching the colors and materials of the walls and floor.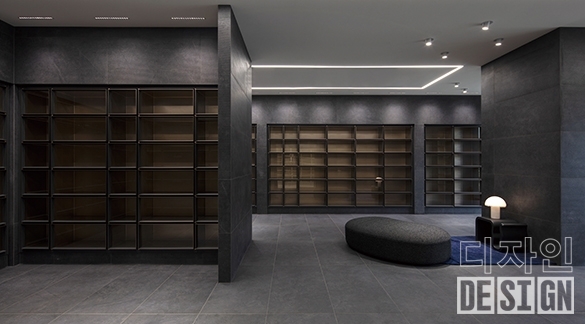 Among the grade levels, the special chamber, which features a mild brown color, naturally separates the space from the general columbarium area, lowering the psychological distance while differentiating it. The Royal Room, which expresses the depth of the deceased's life through black walls, features a colorful scenery that changes seasonally. The dark-colored wall naturally harmonizes with the gold framing of the columbaria and communicates dignity.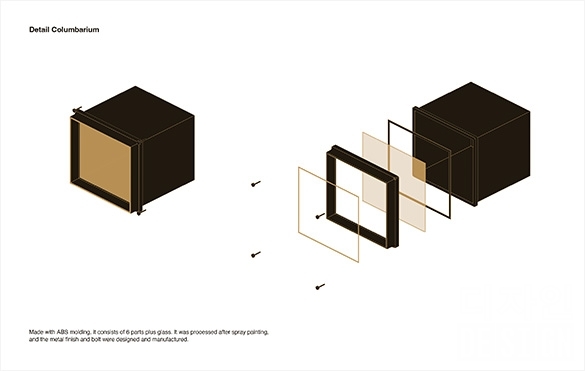 Another feature of this project is that it includes various sensory elements so visitors can experience healing and rest. This strategy intensively permeates into the primary and sub-lobby, and central hall. In collaboration with the artist group Elletravaille, the installation work 'Farewell' was placed throughout the space. Each piece was sprayed with different aromas to emphasize the olfactory elements. It also satisfied the auditory aspect through the music of musician Hayato Aoki.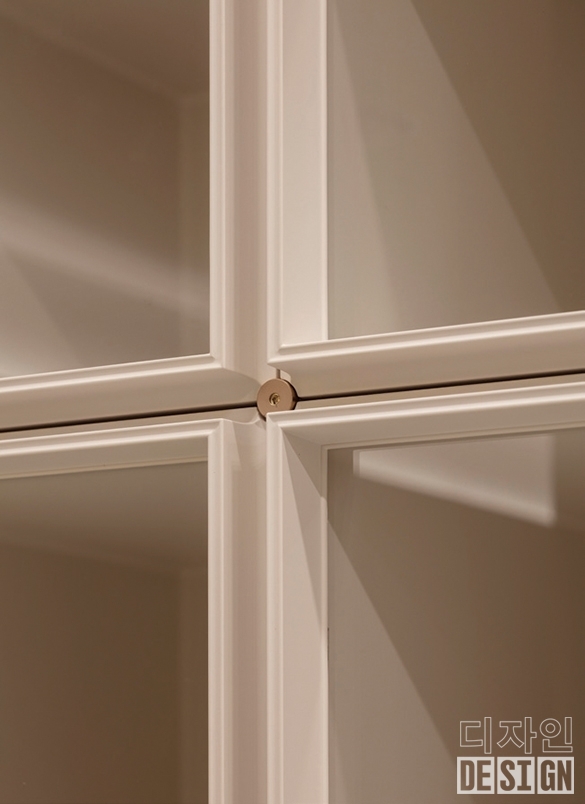 Death is not an eternal farewell; we are connected to the ones who have passed through precious memories and undying love.


Hue is a project of great significance that it transformed the warmness and expression of love into spatial design.



Creative Directing Jiyeon Ma, YeonhwanLee
Design Jongok Kim, Jinsu Du, Won Jang, Jaehwi Han, Hatty Lee, Chaeyoung Yoon
Space construction Into Inc
Columbarium construction Myungwoo Inc
Signage construction Amy design
Botanical design Elletravaille
Photography Kiwoong Hong
Spatial sound Hayato aoki